Location: Fei Contemporary Art Centre M50, Moganshan Lu 50, Room 210, Bldg 3, 200000 Putuo, Shanghai (CN)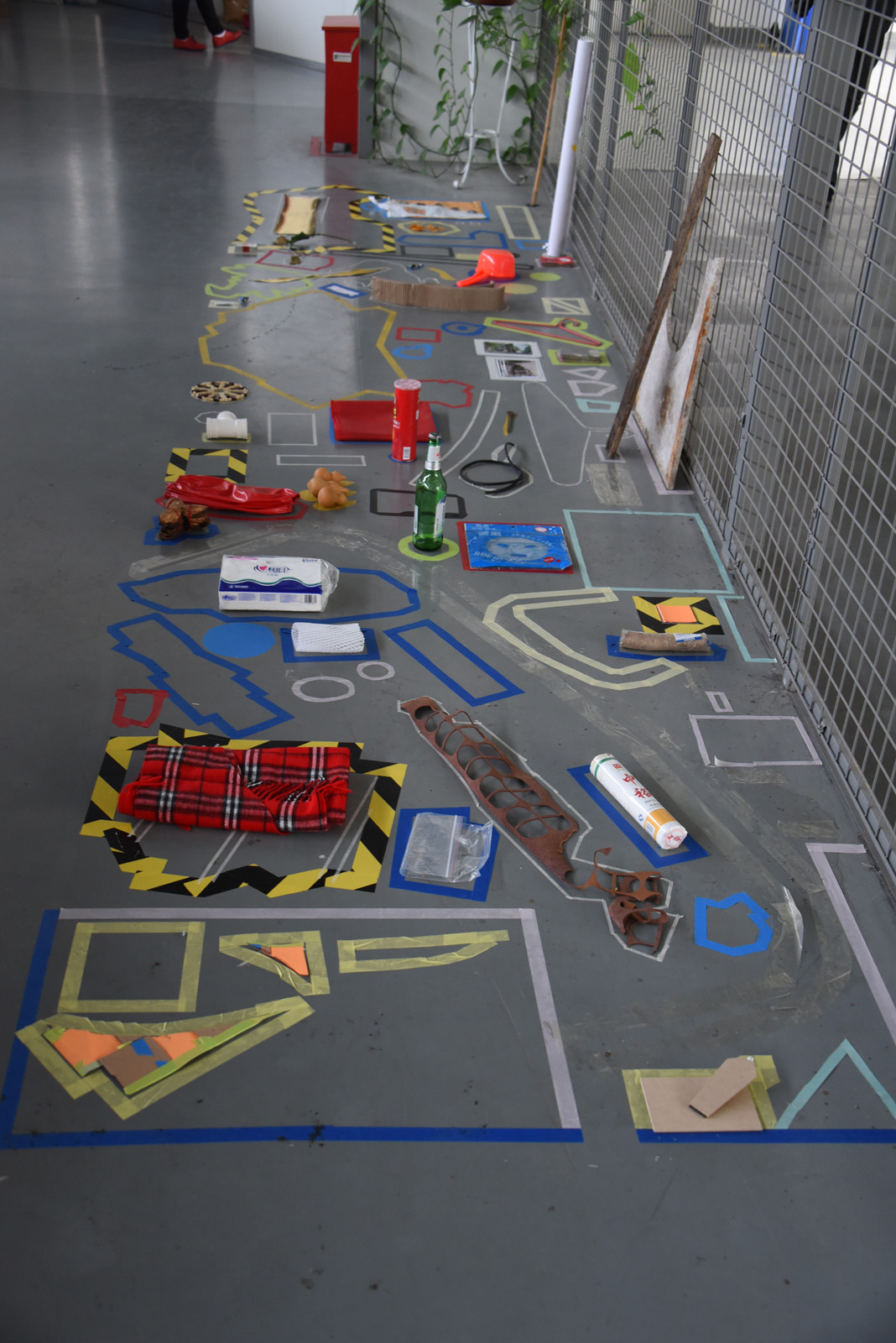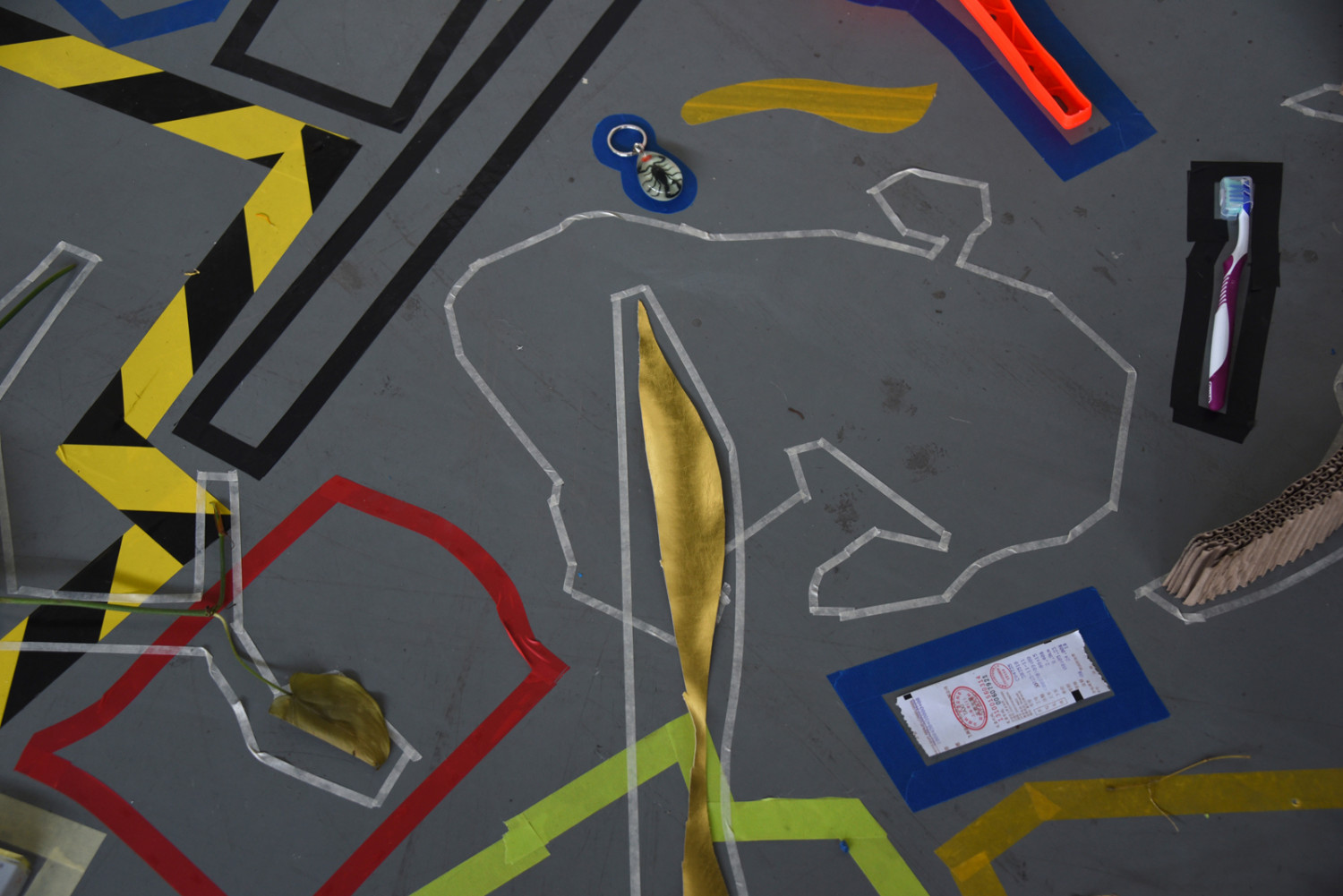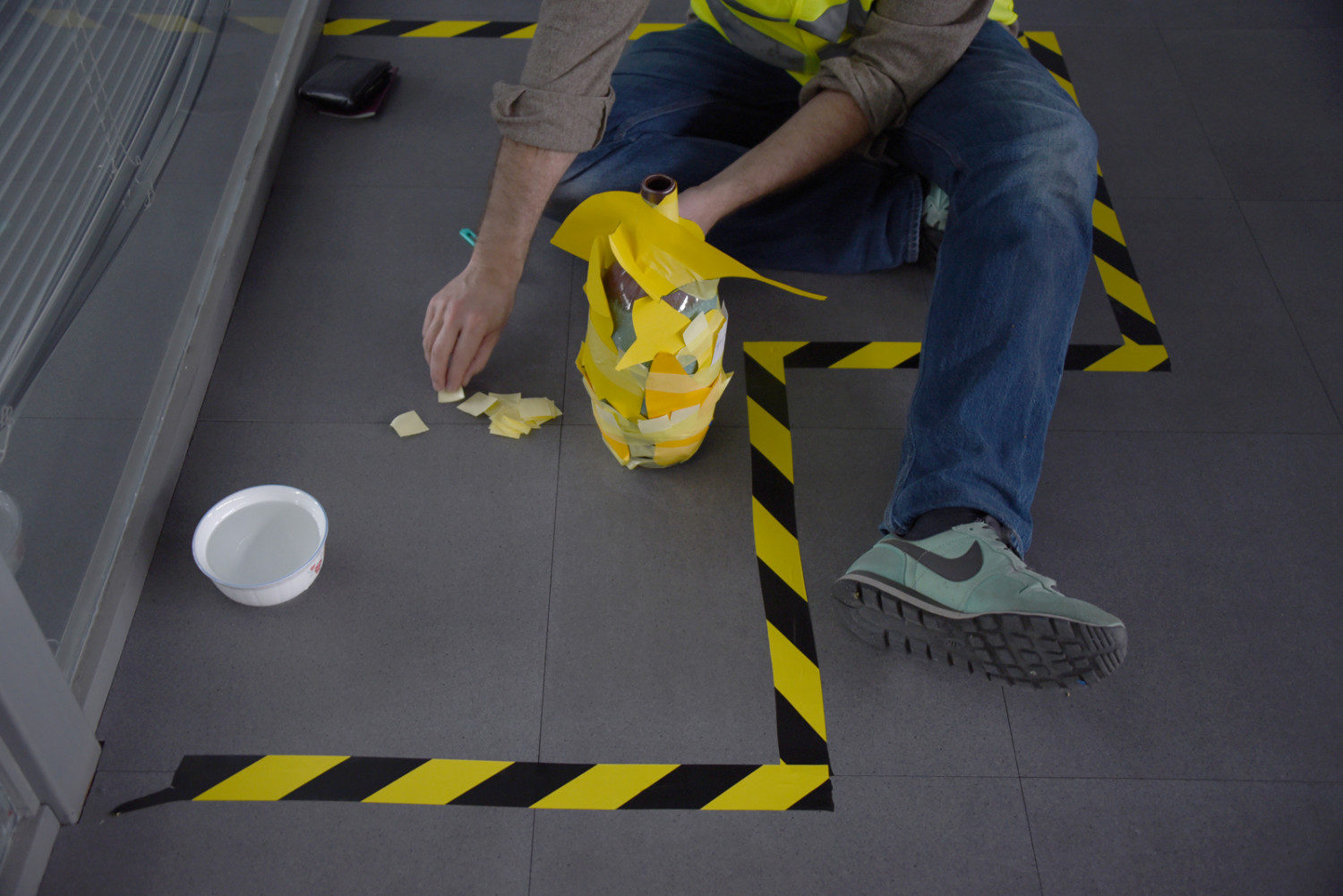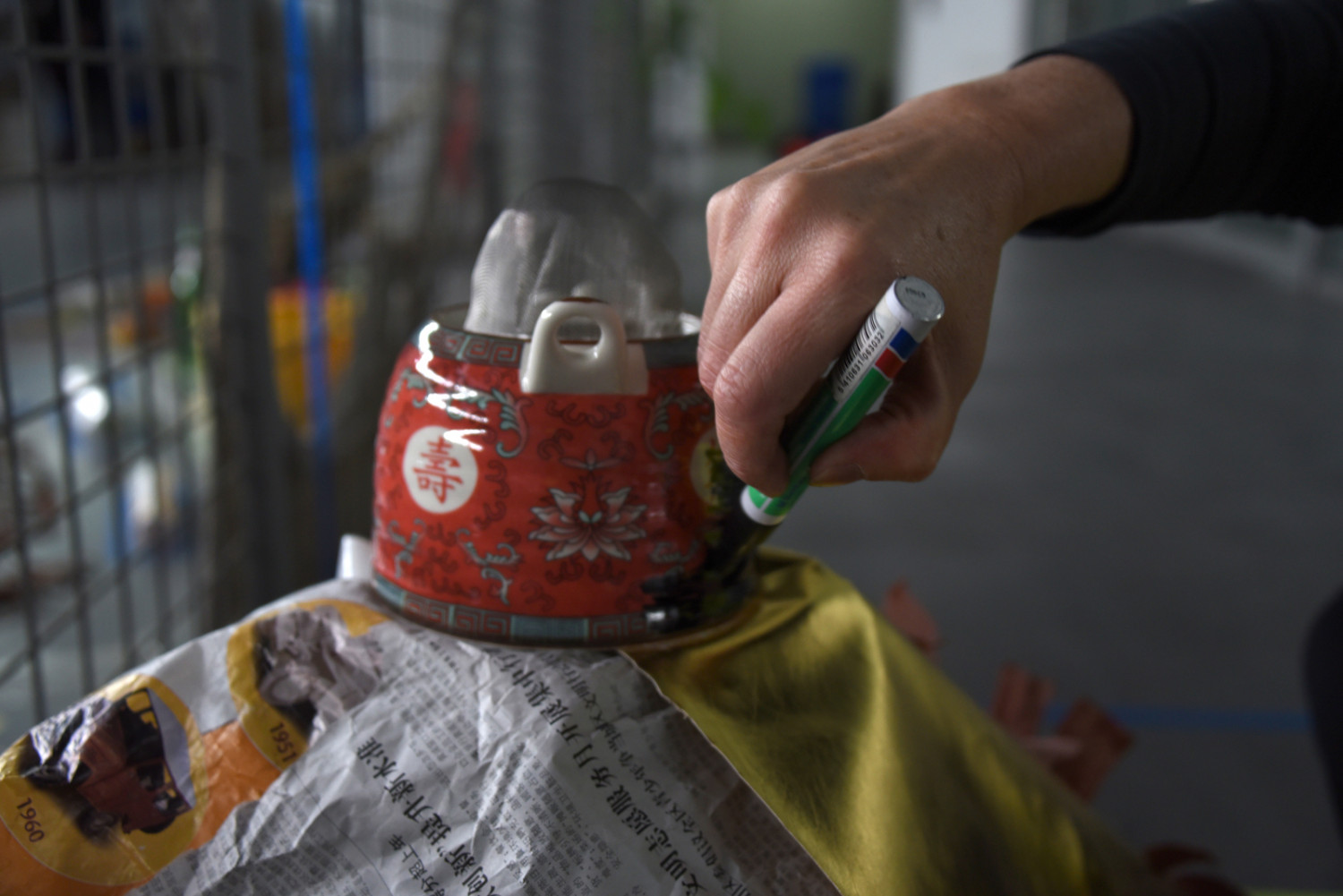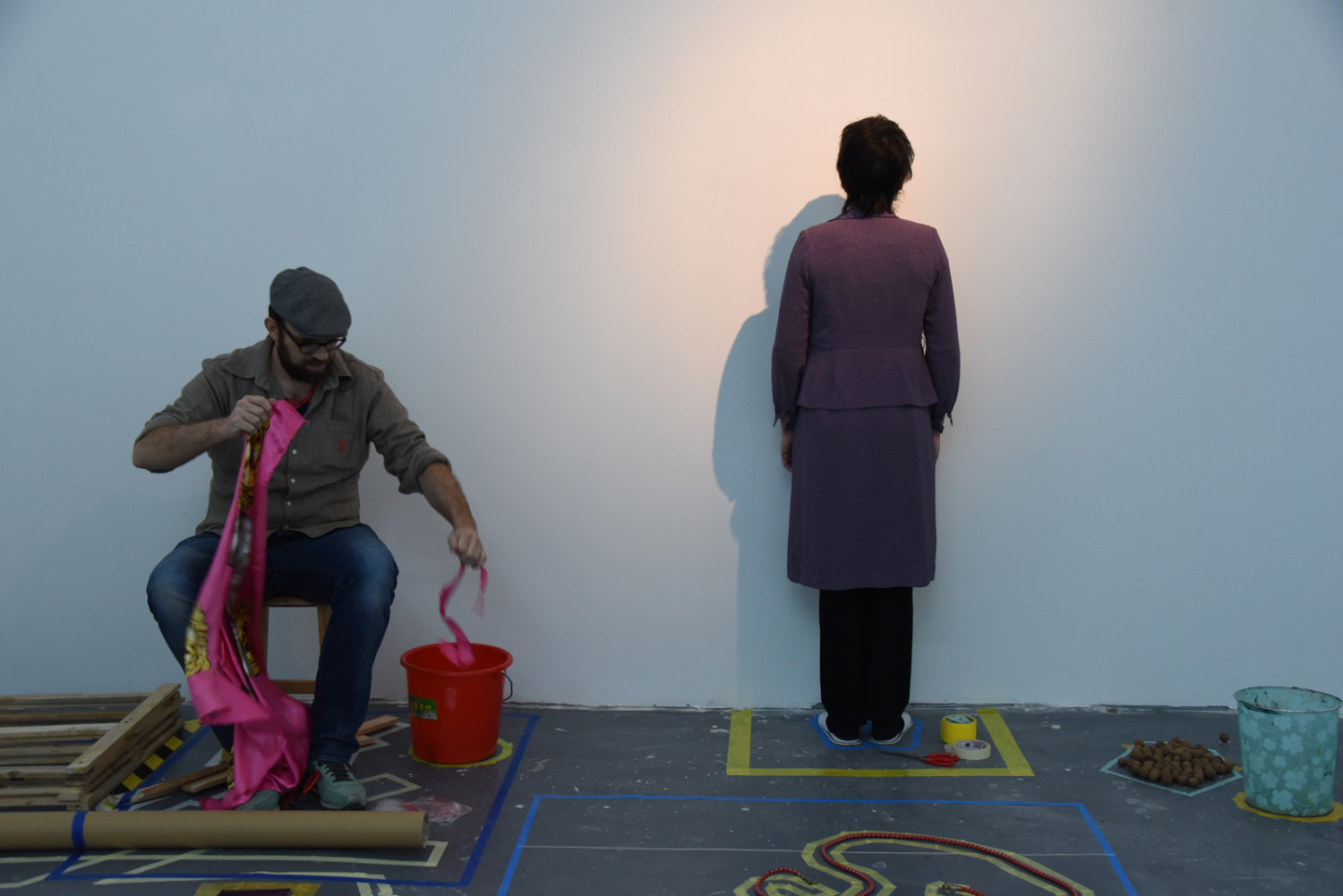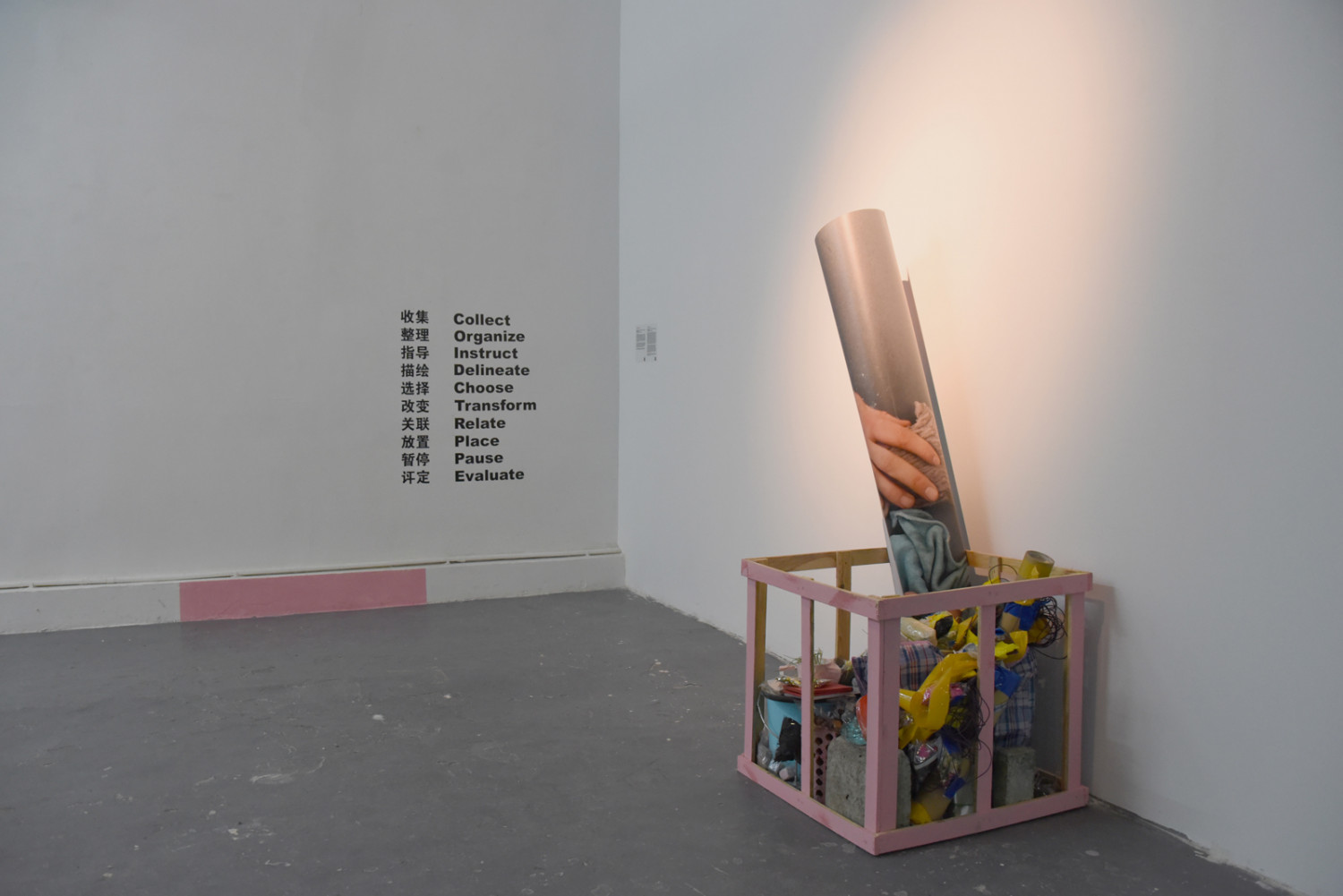 For the project End To End in the exhibition Assembly Line Project_2, the group Performing Objects created a performance score which is inspired by Lean Management, a form of factory management developed by Toyota in Japan. They have been learning about Lean Management during a workshop in the Central Recycle Plant in Antwerp (BE). For the group this management method emphasizes the importance of the individual in the production line – in contradiction to capitalistic production lines where only (the mass production of) the object counts.

Some members of the group made and performed an installation as an artistic interpretation of an assembly line where systems of interaction between man and things are investigated. Objects are transformed and manipulated during performative acts, outlined in a score that leaves space to free interpretation, reflecting both on factory work and on the creative process of the artist. During the performance the group-members were constantly searching for a harmony between efficiency, planning, improvisation and reflection.

End to End can be executed again and again, in varying conditions, on different locations and by changing participants. In Shanghai the group members (Céline Butaye, Alice De Mont, Bie Michels, Kristof Van Gestel) performed the End to End score on november 11 in the Shanghai Systence Electronics factory and on november 13 in M50 Gallery. Traces of both these actions were present during the rest of the exhibition.

In 2015 Li Xiaofei established the Assembly Line Project Studio (ALPS), with the aim of making a creative platform, possessing a flexibility and a certain open-minded approach to engage in communication with people with different professions. At the same time with each phase of discussion and research, he invites different artists and scholars to participate and cooperate with in an ongoing series of curated thematic events. With the Assembly Line Project_2" ALPS hopes to see the workers interact with the artworks and tries to create the conditions necessary to facilitate a dialogue. Factory, workshop, workers, artists and viewers will, through this specially created environment, form a unique scenario.

Curator Li Xiaofei

Photos by all members.