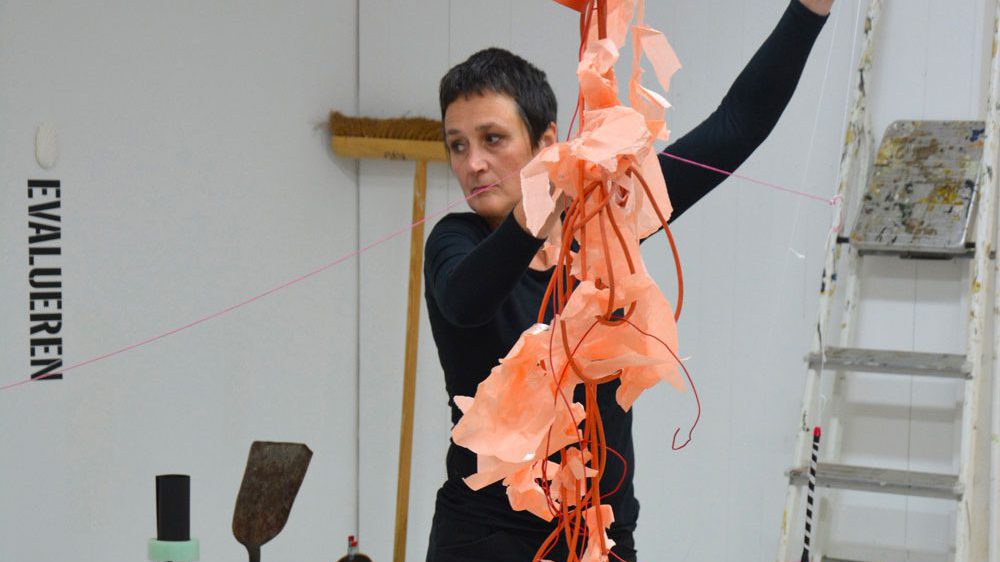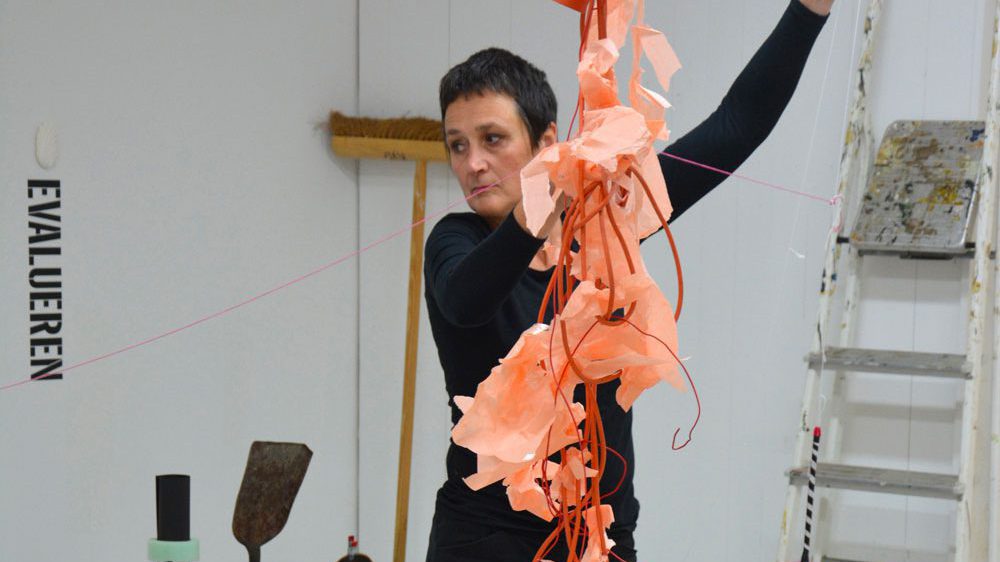 As an artist I am an observer. In my work I center on observing, registering, and questioning the representation of the 'other'. The other remains a construction, a desire and impossibility to know and possess. Absent and yet sometimes more present than ourselves. Someone to try to understand, imitate, admire, love, relate and interact with on an equal basis, knowing it can never be fully.
My paintings, installations and films not only question my own position with regard to the subject, but in the process of my creation I often allow others to collaborate or comment on them. These may be artists, experts or people closely involved.
I am interested in the impact of contexts on semiotic processes involving objects and in the capacity of objects to express and convey meanings. I explore the complex relations (culturally, historically, interpersonal,…) of people with objects, the performative act and the possibilities of an object to act as an interactive performer.
Furthermore, I am also working on (post)colonial questions and decolonisation, and post-colonial feminism and female representaiton.
I pursue multilayered works of art that allow various interpretations of the truth.
My work tells with the voices of others.
My Inspirations: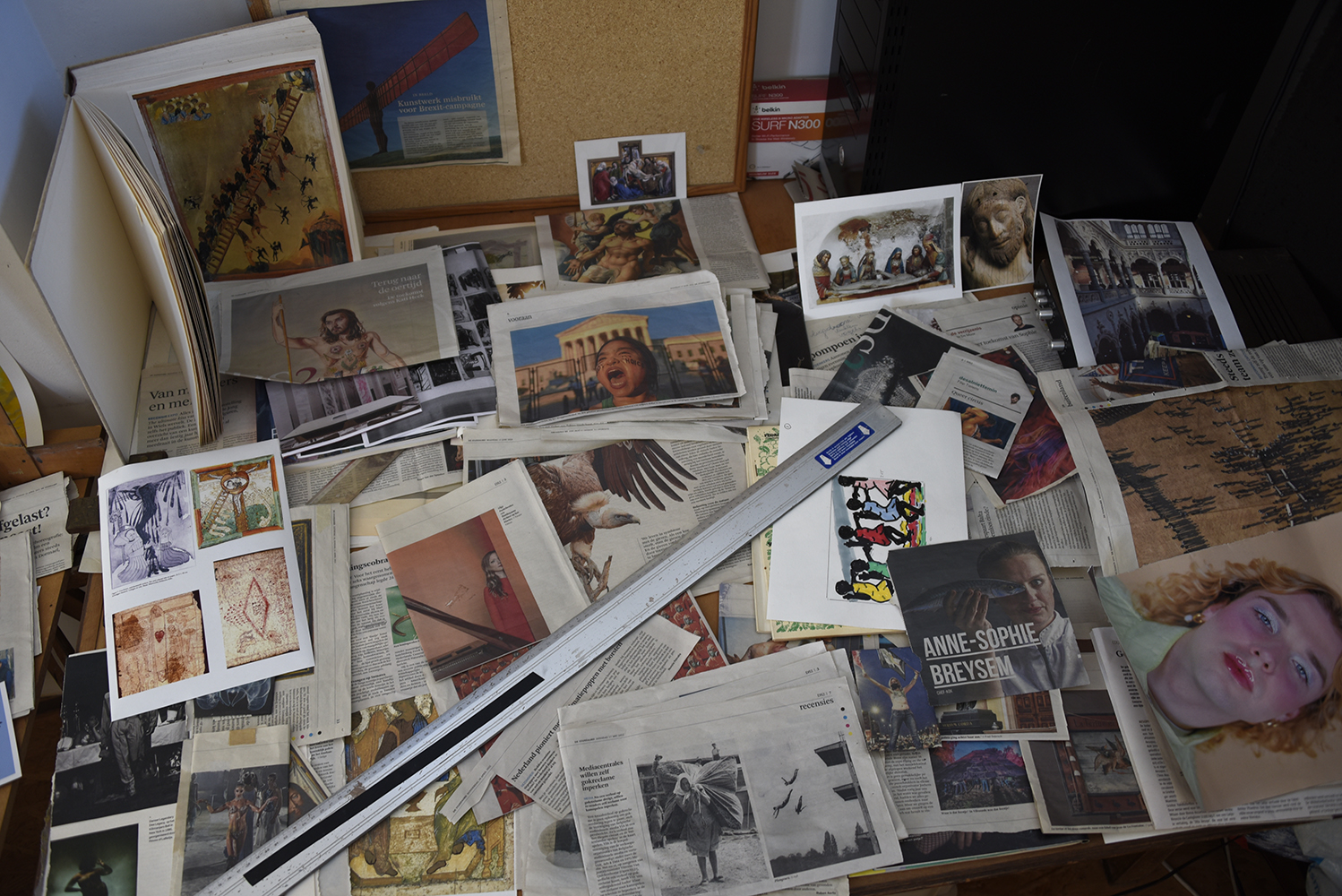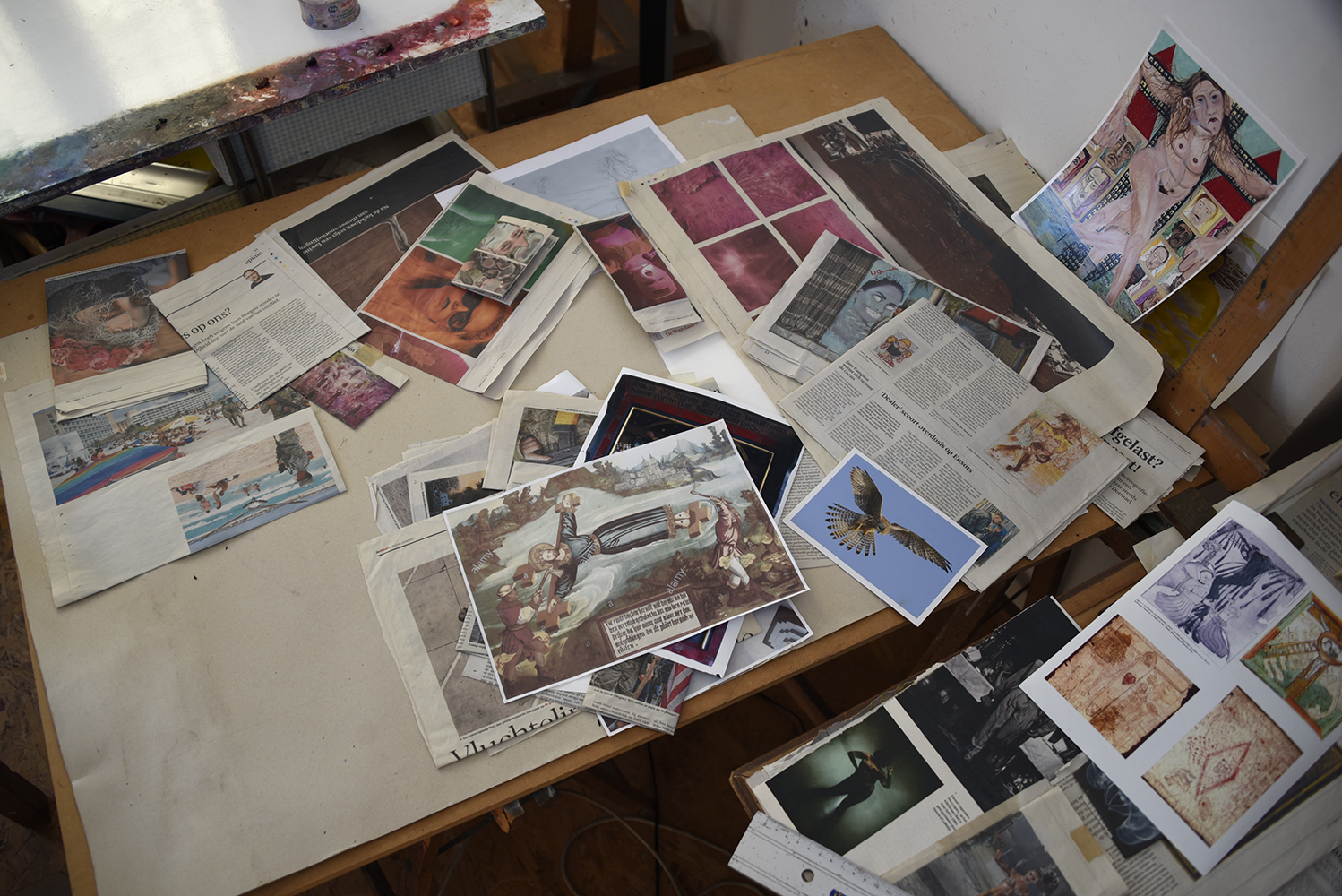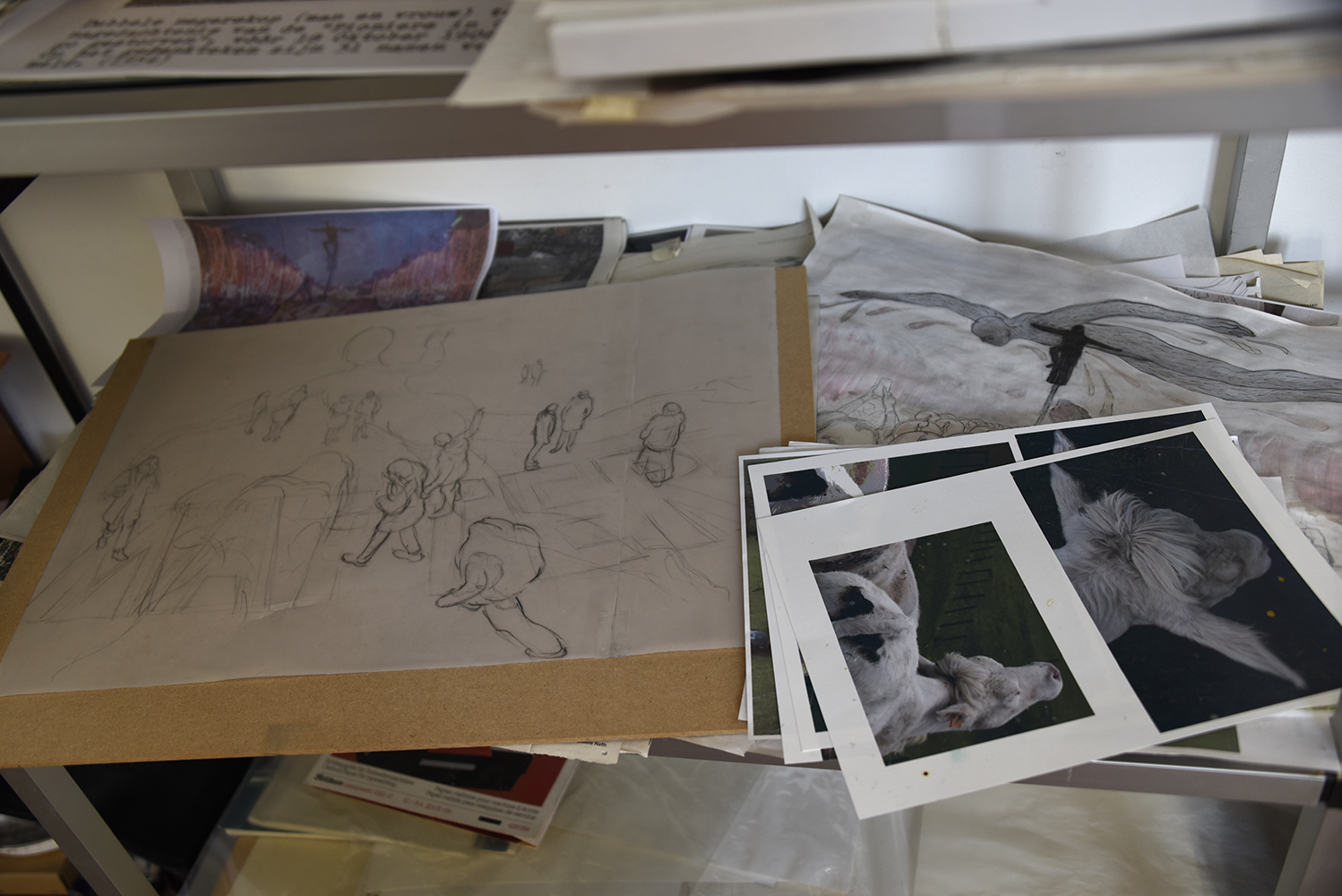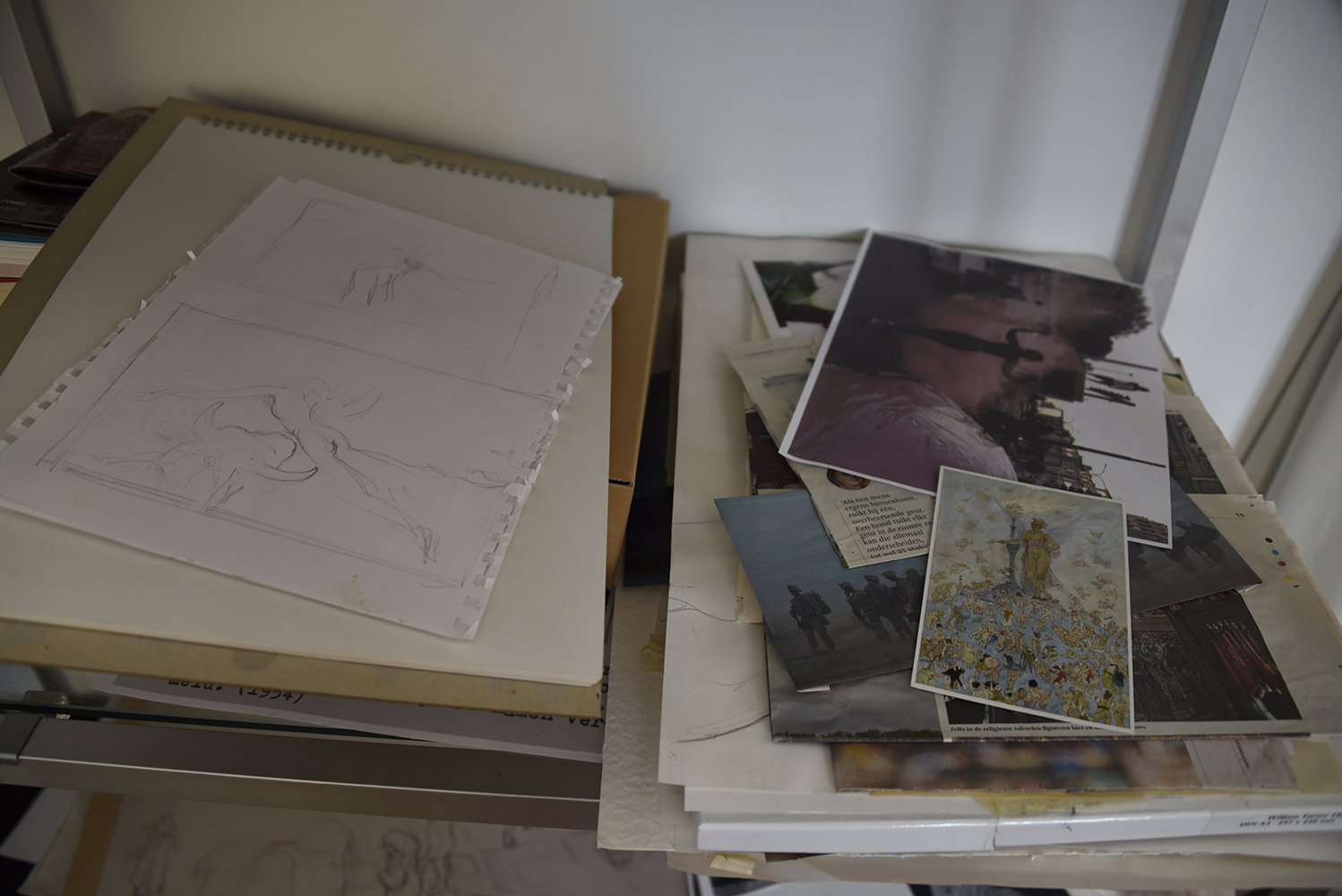 Solo exhibitions (selection)
2020 – 2022 Enough Room for Space, Drogenbos, Brussels (B)
2016 CRAAM, Antananarivo (MG)
2015, M HKA INBOX, Antwerp (B)
permanent since
2014, Department of Molecular Genetics, University of Antwerp (B)
2012 M HKA Extra Muros and Collection intervention, Antwerp (B)
2009 Fst-Forward Gallery, Antwerp (B)
1999 deSingel, Antwerp (B)
1998 de Vooruit (VIERNULVIER), Ghent (B)
Group exhibitions (selection)
2022 Performing Objects at CC Strombeek (B)
2021 Festival Other Futures: 'Spectres from Beyond' in De Brakke Grond, Amsterdam (NL)
2021 Out of Sight, Antwerp (B)
2020 Beursschouwburg Brussels (B)
2020 St Lucas Gallery, Antwerp (B)
2019 Contour Biennale 2019, Mechelen (B)
2019 MAGASIN des horizons, Grenoble (FR)
2018 Argos, Brussels (B)
2017 Is'Art Gallery, Antananarivo (MG)
2017 MSK, Ghent (B)
2016 Festival 'Private Tag', Raversyde, Oostende (B), curator Isabelle De Baets
2015 Festival 'Prototypes, Duplicates and Cast-offs – Assembly Line Project_2'
in the Systence Electronics Factory and in Fei Contemporary Art Centre M50, Shanghai (CN)
2015 'Performing Objects' in Enough Room for Space, Drogenbos, Brussels (B)
2013 Festival 'Ici et là – Here and there' in the Stade Hall and Claremont Studios, Hastings (UK)
2013 Festival 'Les Grands Magasins' in La Plate-Forme, Dunkerque (F), as part of Dunkerque Capital of Culture 2013
2012 Lokaal 01, Breda (NL)
2012 Netwerk Aalst (B)
2010 Museum Dr. Guislain, Ghent (B)
2010 Dagmar De Pooter gallery, Antwerp (B)
2009 Festival 'Front Art – Art Front' of the Verbeke Foundation, Kemzeke (B) and Lamswaarde (NL)
1990 Festival 'Frontiers' in De Melkweg/De Brakke Grond, Amsterdam (NL)
1989 Festival 'Metro 89′, Koningin Astridplein, Antwerp (B)
1988 Festival 'Fabrik 88′, Waalsekaai, Antwerp (B)
Screenings (selection)
2022 '(Pas) Mon pays', KANAL, Brussels (B), Conference 'Constructed Histories, Conflicted Memories' for BXL 2030
2022 '(Pas) mon pays', MAS, Antwerp (B)
2021 'Ingahy Kama', Festival Other Futures: 'Spectres from Beyond' in De Brakke Grond, Amsterdam (NL)
2020 '(Pas) mon pays' in Film Festivals:
FIF in Belo Horizonte (BR)
FICNC in Cotonou (BJ)
Arica Nativa in (CL)
2020 '(Pas) mon pays', Argos, Brussels (B)
2019 '(Pas) mon pays', Contour Biennale 2019, Mechelen (B)
2019 'La couleur de la brique', Seminário internacional: Os processos participativos e a CERÂMICA, XIV Bienal Internacional de Ceramica Artistica Aveiro (P)
2019 'La couleur de la brique', MAGASIN des horizons, Grenoble (FR)
2018 'La couleur de la brique' en 'Ingahy Kama', Argos, Brussels (B)
2017 'La couleur de la brique' in Is'Art Gallery, Antananarivo (MG)
2015 'No Words', Enough Room for Space, Drogenbos, Brussels (B)
2015 'His Field', M HKA (Museum Hedendaagse kunst Antwerpen) INBOX, Antwerp (B)
2015 'Not in my head and memory…', M HKA (Museum Hedendaagse kunst Antwerpen) INBOX, Antwerp (B)
2013 'No Words', Festival 'Les Grands Magasins' in La Plate-Forme, Capital of Culture 2013, Dunkerque (F)
2013 'Surrouding Water', Festival 'Ici et là – Here and there' in the Stade Hall and Claremont Studios, Hastings (UK)
2012 'Time in a gaze/Words about (dis)appearing things', Lokaal 01, Breda (NL)
2012 'TRACINGS', Lokaal 01, Breda (NL)
2012 'TRACINGS', Netwerk Aalst (B)
2010 'Hands', Oever, Antwerp (B)
2012 'TRACINGS, Analogies and dissonances', M HKA Extra Muros, Antwerp (B)
2009 'Not in my head and memory…', Fst-Forward Gallery, Antwerp (B)
2009 'One Day', Fst-Forward Gallery, Antwerp (B)
Publications
2020 'Piles of Bricks', with contributions of anthropologist Rafolo Andrianaivoarivony, historian Gwyn Campbell, curator Hobisoa Raininoro, philosopher Petra Van Brabandt
2016 'End to End Raversijde 18.09.16 – 13.11.16 Performing Objects'
2013 'brOn', accompaning the exhibition brOn, an artistic and social-scientific project about water, with my interviews of 4 scientists, Eva Brems, Marleen Temmerman, Rik Pinxten en Peter Schmidt
2013 'Dit is evenmin een registratie van een tentoonstelling', accompaning the exhibition 'Dit is geen tentoonstelling' in Lokaal 01
2012 'TRACÉS/TRACINGS' about my project 'TRACINGS', with contributions of philosophers Dieter Roelstraete and Christophe Van Eecke, anthropologist Rik Pinxten and psychologist Ellen Reymers